Crucial
Crucial BX500 Solid State Drive - 240GB 2.5" SATA SSD
Capacity: 240GB
Form Factor / Interface: 2.5" SATA
Performance: up to 540MB/s Read
Warranty: 3-year limited warranty
Crucial BX500 Solid State Drive - 240GB 2.5" SATA SSD
Essential performance.
The easiest way to get all the speed of a new computer without the price.
Crucial® BX500 SSD
Ever wonder why your phone responds faster than your computer? It's because your phone runs on flash memory. Add flash to your laptop or desktop computer with the Crucial® BX500 SSD, the easiest way to get all the speed of a new computer without the price. Accelerate everything.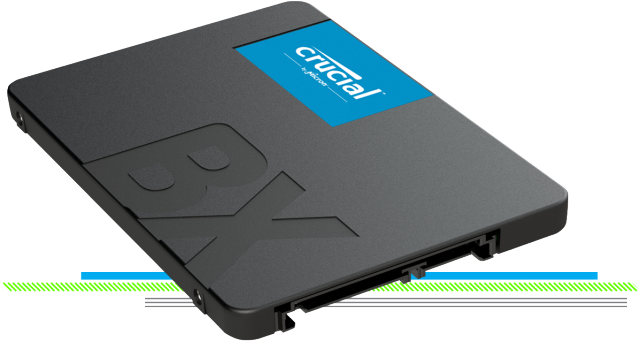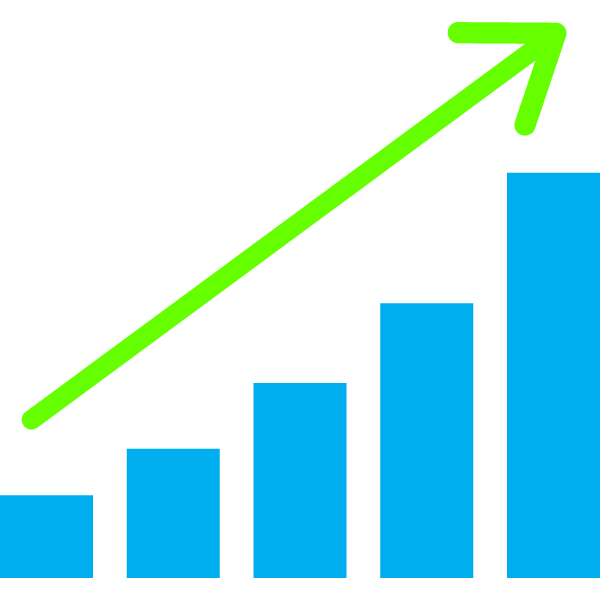 Improve Performance
Boot up faster. Load files quicker. Improve overall system responsiveness for all your computing needs.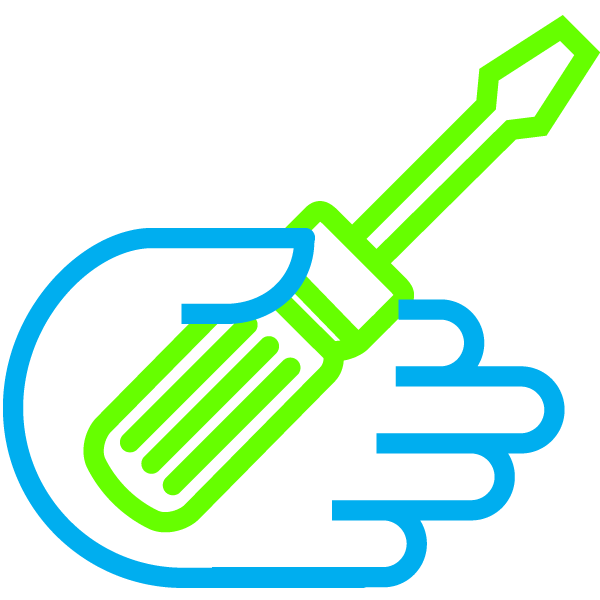 Tools for Easy Installation
Our simple instructions, cloning software, and how-to videos make installation straightforward! Millions of people have upgraded with a Crucial SSD.
Award-Winning Support
Get questions answered by our expert support team. Read SSD articles, connect with other users on our forum, or chat live with one of our specialists.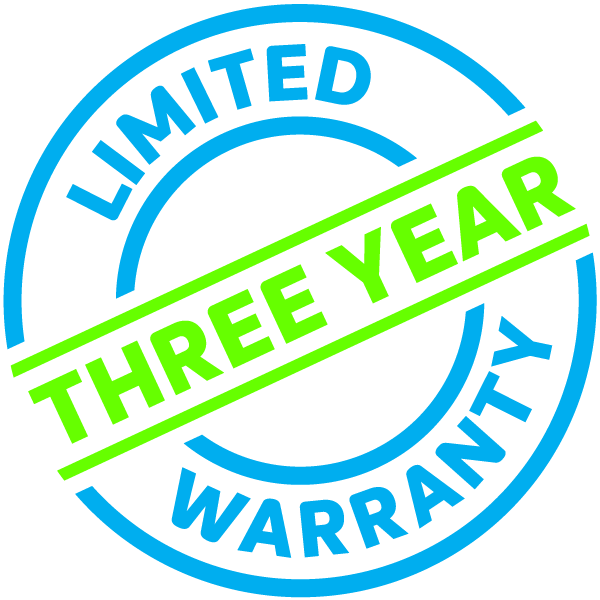 3-year Limited Warranty1
We back thousands of validation hours, dozens of qualification tests, and a heritage of award-winning SSDs with a 3-year limited warranty.
Installing a Crucial® SSD is easy!
Nervous about installing an SSD? It's easy and instantly makes your computer significantly faster! Anyone can do it – just follow along in our app! No computer skills are necessary. You don't have to deal with a slow computer any more. Install an SSD – it's easy! Here's a quick look at how to do it.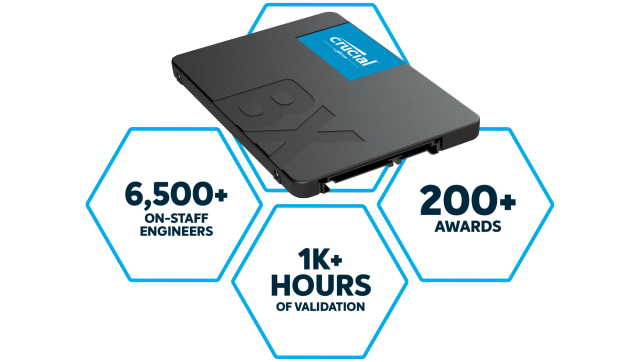 Specifications
---

Warranty: Limited 3-year
Interface: SATA 6.0Gb/s
Form Factor>: 2.5-inch
Capacity2: 240GB
Sequential Read MB/s3: 540 MB/s
Sequential Write MB/s4: 500 MB/s
Endurance: 80TB Total Bytes Written (TBW)
Life Expectancy (MTTF): 1.5 million hours
Unit Height: 7.0mm



. Warranty valid for three years from the original date of purchase or before writing the maximum total bytes written (TBW) as published on our website and as measured in the product's SMART data, whichever comes first. 2. Some of the storage capacity is used for formatting and other purposes and is not available for data storage. 1GB equals 1 billion bytes. Not all capacities available at initial launch. 3. Active average power use comparison based on published specs of the 480GB Crucial BX500 SSD and the 1TB Western Digital® Caviar Blue™ WD10EZEX internal hard drive, which as of July 2018, is one of the industry's top-selling internal hard drives. 4. Typical I/O performance numbers as measured using CrystalDiskMark® with a queue depth of 32 and write cache enabled. Fresh out-of-box (FOB) state is assumed. For performance measurement purposes, the SSD may be restored.
Estimated Availability
100+ units in stock
*Our stock is a mix of Supplier and HT Stock.
All shipments are subject to our standard delivery policy.
Tax
Ex. GST:
$46.89
GST Amount:
$4.69
Details
Tech Code:
BQ837
Manufacturer Number:
CT240BX500SSD1
Images may differ slightly from actual product
Capacity: 240GB
Form Factor / Interface: 2.5" SATA
Performance: up to 540MB/s Read
Warranty: 3-year limited warranty